Mission Statement
---
The Living Springs SDA Academy family exists to show children Jesus, nurture their love for Him and others, teach them to think, and empower them to serve.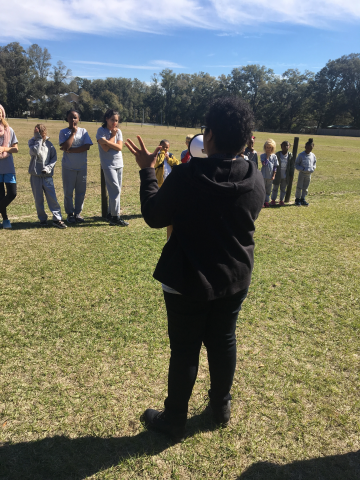 Our Philosophy
---
The Living Springs SDA Academy is operated by the Seventh-day Adventist Church to provide a spiritually oriented education for children. A belief in the existence of the Creator God is fundamental in the philosophy of Seventh-day Adventist schools. We respect His divine authority and recognize His intervention in human affairs. We believe that true education develops the spiritual, mental, and physical powers of each student; preparing them for the joy of service in this life and for the higher joy of service in the life to come. To achieve this goal, we encourage each student to:
develop a personal relationship with God and his fellow men as stated in Matthew 2:37-39

master the basic academic skills

value labor, physical and mental, as the blessing God intended
cultivate physical fitness, mental ability, and moral purity as the blessing God intended.
We believe that...
---
Adventist Education seeks to develop a life of faith in God and respect for the dignity of all human beings; to build character akin to that of the Creator; to nurture thinkers rather than mere reflectors of others' thoughts; to promote loving service rather than selfish ambition; to ensure maximum development of each individual's potential; and to embrace all that is true, good, and beautiful.
 
An education of this kind imparts far more than academic knowledge.  It fosters a balanced development of the whole person — physically, intellectually, socially, and spiritually.  Working together, homes, schools, and churches cooperate with divine agencies in preparing learners for responsible citizenship in this world and in the world to come.     
The Living Springs Academy is operated in harmony with the guidance and direction of the Office of Education, North American Division of the Seventh-day Adventist Church.

For more information about the Seventh-day Adventist Church and Adventist Education, see the following links:
High Springs SDA Church - High Springs, FL
Camp Kulaqua - High Springs, FL